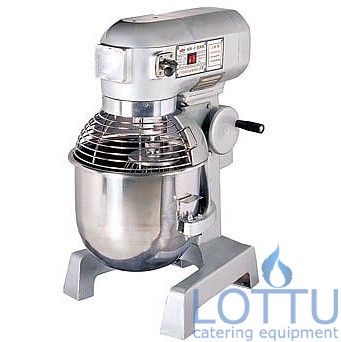 ◇1. They are introduced with planetary motion, which the agitator is designed to do planetary motion inside the bowl, and the food can be fully blent.
◇2. The food mixer can be used for flour mixing, pieces mixing, powder mixing, liquid food mixing ect. The mixing machines are equipped with safe protection , work smoothy and stablly.
◇3. There are some grade of mixing speed and and various styles of agitator available for difference mixing purpose of flour mixing, stuff mixing, egg beating etc.
◇4. All the machine parts in contact with food are made of stainless steel or their surface are specially treated in conformity with Chinese hygiene standard.
◇5. The machine is in good looking, easy operable and in high efficiency, suitable for food preparation in hotel, restaurant, food processing factories and for material preparation in medicine making factories, chemical works, etc.
Display 24 Products per page